Custom High-End
Opening Systems
Modern European-Inspired Windows and Doors
Made in Canada for Canadian Winters
High Performance & Energy Star-Rated
No Middlemen, Direct from the Manufacturer
Built for Comfort, Installed with Care
Highest-Rated Energy Efficient Windows
Modern European Look without Compromise
Whether you are looking for a replacement or a larger patio door, we got you covered
Enhance any Room with Lift and Slide Doors
Enjoy Better View and More Natural Light
Insulated Exterior Bi-Fold Patio Doors
Extend your luxurious indoor space outside.
Explore our huge selection of 
BOLD & ELEGANT Exterior Entry Doors
The future of Windows and Doors.
(COMING SOON)
Feel the Dalmen Difference.


IN GRANTS & LOAN FROM THE GOVERNMENT
⎯⎯⎯⎯⎯⎯

All our windows are eligible for the maximum amount redeemable under the Canada Greener Homes Grant, which is $250 per window/rough opening*.

In addition, you may qualify for an Interest-Free Loan for up to 10 years and $40,000* from the Canada Greener Homes Initiative.

Not only will you save money on your purchase and installation but you will also benefit from substantial energy savings, EVERY DAY moving forward.

*Subject to the Initiative's availability, terms and conditions
LET US SHOW YOU
HOW THE GRANTS AND LOAN COULD WORK FOR YOU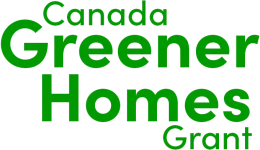 DALMEN PRO IS YOUR ONE-STOP-SHOP
FOR ALL YOUR REPLACEMENT WINDOWS AND EXTERIOR DOORS
We Listen.
We Build.
We Install.
We Care.
Since 1973, Dalmen Products have always been at the cutting edge of technology, innovation and manufacturing.

We've been following these footsteps since our inception and throughout our processes to provide our clients with the utmost quality and exceptional service they deserve.
From manufacturing to installation, we do it right the first time.
WE ARE ONE OF OTTAWA'S BEST WINDOWS REPLACEMENT COMPANIES FOR A REASON.

And that is because we consistently put our clients first.
" If you're looking for windows, Dalmen Pro is an excellent choice. We were able to receive the Greener Home Grant and purchased 15 triple pane windows with the white spacers. The updated windows look amazing. Customer service and satisfaction at its finest! Thank you for a job well done! "
Andy
2o22-08-21
" I run a large private school. It is complex with various buildings and additions. In 2016, I needed all 107 windows and 6 doors replaced and updated. It was a big complex job. I got 9 different quotes. I was most impressed with Dalmen Pro. They came through on time and on budget. Students and school staff are hard on the doors and windows. Four years later, they are still like new. Every step of the way they have provided a superior product and superior service. Impressive organization. Impressive craftsmanship. Impressive products. "
Merrick Preparatory School
Merrickville, ON
" The windows installation work was done professionally and in accurate time frame, very friendly and satisfied with the work, and cleaned up after the work was done. Thank you for your service. "
Joanne
CORNWALL, ON
" Dalmen Pro provided me with a great quote for high quality windows. The workmanship was outstanding and the guys were very professional and pleasant to deal with. Highly recommend them. "
Tim
Oxford MillS, ON
" I had all my windows replaced by Dalmen Pro Windows and Doors. The sales representative was most helpful and knowledgeable, from measuring and choosing the type of product to setting a time frame that worked for me. The installation was done at the agreed time and the installers did a great job. Sarah from the office was also very pleasant to deal with. Overall...a very positive experience. Would highly recommend to family. "
Judy R.
Ottawa, ON
Trusted by Ottawa's Largest
Home, Commercial and Condominium Builders
Ready to start your Project?
Feel the Dalmen Difference.