Dalmen Pro is your choice for Windows and Doors Ottawa, We offer Modern European-Inspired Windows and Doors Ottawa
Made in Canada for Canadian Winters
High Performance & Energy Star-Rated
No Middlemen, Direct from the Manufacturer
Built for Comfort, Installed with Care
Ottawa's Most Trusted Windows and Doors Boutique
In the heart of Canada's capital city, Ottawa, the quest for premium quality windows and doors often leads homeowners and builders to a trusted name: Dalmen Pro. This isn't just coincidence or mere luck; it's the culmination of years of dedication to quality, unmatched craftsmanship, and an unwavering commitment to customer satisfaction. For those who've had the pleasure of experiencing Dalmen Pro's products, the mention of Ottawa windows and doors brings to mind the impeccable designs and outstanding durability that the company consistently delivers.
The world of windows and doors is vast and varied. Yet, in Ottawa, there's a clear distinction between standard offerings and the unparalleled caliber presented by Dalmen Pro. This differentiation isn't just about the physical product. It's about the entire experience – from the moment you discuss your requirements, through the selection process, to the installation and post-installation services. When homeowners search for windows and doors Ottawa, they aren't just seeking a pane of glass or a wooden frame; they're searching for reliability, aesthetics, energy efficiency, and value for money. And that's precisely what Dalmen Pro promises and delivers.
But why is there such a buzz around Ottawa doors and windows from Dalmen Pro? The reason is multi-faceted. Firstly, the company understands the unique climatic challenges that Ottawa presents. The city experiences a diverse range of weather conditions, from icy cold winters to warm summers. This demands windows and doors that are not only insulating but also resistant to the elements. Dalmen Pro's products are crafted keeping this very need in mind, ensuring that homes remain cozy in the winter and cool during summer, all while keeping energy bills in check.
Beyond the functional aspects, there's the undeniable allure of aesthetics. Dalmen Pro's range of Ottawa windows and doors is designed to complement and enhance the architectural beauty of homes. Whether you own a modern minimalist apartment or a classic Victorian-style house, the company offers products that seamlessly blend with and elevate the overall appearance. Moreover, with customization options at your fingertips, you can truly make each window and door a reflection of your personal style and preferences.
In conclusion, when it comes to windows and doors in Ottawa, Dalmen Pro has set a benchmark that few can match. Their commitment to quality, coupled with an in-depth understanding of the local market, makes them the go-to choice for many. If you're on the lookout for the best Ottawa doors and windows, remember that the city has a lot to offer, but only a few can truly promise and deliver the excellence that every homeowner desires. Dalmen Pro stands tall among them, not just as a supplier but as a partner in your journey to create a beautiful, secure, and energy-efficient home.
Highest-Rated Energy Efficient Windows
Modern European Look without Compromise. Shop Windows and Doors Ottawa Now
Whether you are looking for a replacement or a larger patio door, we got you covered
Enhance any Room with Lift and Slide Doors
Enjoy Better View and More Natural Light
Insulated Exterior Bi-Fold Patio Doors
Extend your luxurious indoor space outside.
Explore our huge selection of 
BOLD & ELEGANT Exterior Entry Doors
The future of Windows and Doors.
(COMING SOON)
Feel the Dalmen Difference.


IN GRANTS & LOAN FROM THE GOVERNMENT
⎯⎯⎯⎯⎯⎯

For top-quality windows and doors in Ottawa, look no further! All our windows are eligible for the maximum amount redeemable under the Canada Greener Homes Grant, offering up to $250 per window/rough opening*.

In addition, if you're in Ottawa and need windows and doors, you may qualify for an Interest-Free Loan for up to 10 years and $40,000* from the Canada Greener Homes Initiative.

Not only will you save money on your purchase and installation, but with our windows and doors, Ottawa residents will also benefit from substantial energy savings, EVERY DAY moving forward.

*Subject to the Initiative's availability, terms and conditions​
LET US SHOW YOU
HOW THE GRANTS AND LOAN COULD WORK FOR YOU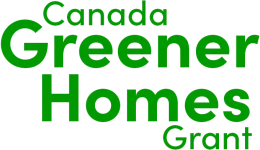 Dalmen Pro: Leading Supplier of Windows and Doors in Ottawa
Introduction
When it comes to top-tier windows and doors in Ottawa, Dalmen Pro stands out as a trusted leader. With an impeccable track record, we've been enhancing Ottawa's homes with our premium products and services.
Why Choose Dalmen Pro for Ottawa Windows and Doors?
Experience: With years of expertise in the Ottawa doors and windows industry, we understand the unique needs and preferences of Ottawa residents.
Quality: We pride ourselves on offering only the best products. Our windows and doors are not only aesthetically pleasing but also durable and energy-efficient.
Professional Installation: Our team ensures a seamless and hassle-free installation process, ensuring the longevity and efficiency of our products.
Our Range of Windows and Doors in Ottawa
Windows
From bay and bow windows to casement and sliding windows, our variety caters to all architectural designs and personal preferences.
Doors
Whether you're looking for elegant front doors, practical patio doors, or any other type, Dalmen Pro has got you covered.
Customization Options
Recognizing that every home is unique, we offer customization options to fit your exact requirements. Choose from a vast range of styles, colors, and finishes to match your home's aesthetic.
FAQs
Why is it essential to choose high-quality Ottawa doors and windows?
Premium quality ensures better insulation, security, and aesthetics. With Ottawa's varying climate, it's crucial to invest in products that can withstand different weather conditions.
How long does the installation process take?
The duration varies depending on the number of products being installed and the type. However, our team works efficiently to minimize disruption to your daily routine.
Why Choose Dalmen Pro, Windows and Doors Ottawa
Dalmen Pro is committed to providing Ottawa residents with superior windows and doors. Our dedication to quality, combined with our vast experience, makes us the preferred choice for many. Experience the Dalmen Pro difference today!
DALMEN PRO IS OTTAWA'S TRUSTED DESTINATION
FOR ALL YOUR REPLACEMENT WINDOWS AND DOORS. EXPERTLY SERVING OTTAWA RESIDENTS WITH QUALITY WINDOWS AND EXTERIOR DOORS.
We Listen.
We Build.
We Install.
We Care.
Since 1973, Dalmen Products have always been at the cutting edge of technology, innovation and manufacturing.

We've been following these footsteps since our inception and throughout our processes to provide our clients with the utmost quality and exceptional service they deserve.
From manufacturing to installation, we do it right the first time.
WE ARE ONE OF OTTAWA'S LEADING WINDOWS AND DOORS REPLACEMENT COMPANIES FOR A REASON. And that is because we consistently prioritize the needs of our Ottawa clients first.
" If you're looking for windows, Dalmen Pro is an excellent choice. We were able to receive the Greener Home Grant and purchased 15 triple pane windows with the white spacers. The updated windows look amazing. Customer service and satisfaction at its finest! Thank you for a job well done! "
Andy
2o22-08-21
" I run a large private school. It is complex with various buildings and additions. In 2016, I needed all 107 windows and 6 doors replaced and updated. It was a big complex job. I got 9 different quotes. I was most impressed with Dalmen Pro. They came through on time and on budget. Students and school staff are hard on the doors and windows. Four years later, they are still like new. Every step of the way they have provided a superior product and superior service. Impressive organization. Impressive craftsmanship. Impressive products. "
Merrick Preparatory School
Merrickville, ON
" The windows installation work was done professionally and in accurate time frame, very friendly and satisfied with the work, and cleaned up after the work was done. Thank you for your service. "
Joanne
CORNWALL, ON
" Dalmen Pro provided me with a great quote for high quality windows. The workmanship was outstanding and the guys were very professional and pleasant to deal with. Highly recommend them. "
Tim
Oxford MillS, ON
" I had all my windows replaced by Dalmen Pro Windows and Doors. The sales representative was most helpful and knowledgeable, from measuring and choosing the type of product to setting a time frame that worked for me. The installation was done at the agreed time and the installers did a great job. Sarah from the office was also very pleasant to deal with. Overall...a very positive experience. Would highly recommend to family. "
Judy R.
Ottawa, ON
Trusted by Ottawa's Largest
Home, Commercial and Condominium Builders
Ready to start your Project?
Feel the Dalmen Difference.